Save the date for an all-day RU Library Crawl!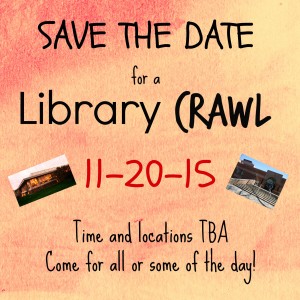 Join LISSA and SCARLA as we tour several New Brunswick campus libraries on Friday, November 20th. Expect a full schedule by the end of the week.
If you're interested in coming, please RSVP here: http://goo.gl/forms/wTo47McmLx
Questions? Contact Diane Feldman (LISSA Co-President) at dianerfeldman@gmail.com or James Howe (SCARLA President) at james.howe@rutgers.edu.
We hope you can make it!